ABOUT US
Vigorus Co., Ltd is a renowned manufacturer of combination lock (safe lock, safety lock, security lock, vault lock, mechanical lock) products in Taiwan, dedicated to providing high-quality combination lock products and excellent customer service.

As experts in combination lock products, we have decades of production experience and are the preferred supplier for global safety box, furniture, and as well as various international traders.
Our combination lock products cover more than 20 different styles to meet the needs of customers worldwide. Our products are mainly made using processing technology for zinc alloy, copper, iron, stainless steel, and aluminum and other related metal materials. To ensure product quality and customer trust, most of our parts are developed and produced in-factory.
Additionally, we continuously invest in the latest technology and manufacturing equipment to maintain our position as an industry leader in combination lock products.
In recent years, we have expanded our business to the production and supply of various parts in the security seal industry, mainly metal clips, fasteners, screws, and nuts. We continue to uphold our commitment to providing high-quality products and excellent customer service, which has earned recognition from security seal manufacturers worldwide.
We are certified by ISO 9001 and have the most professional and experienced staff, who can provide high-quality products at fair and competitive prices. Additionally, we are committed to providing excellent service and support to our customers. Our customer service team is always ready to answer any question and provide the best solution.
Our mission is to become the preferred supplier of combination lock products and security seal products for our customers. If you have any questions or requirements regarding our products and services, please feel free to contact us via email, fax, or phone. We look forward to working with you.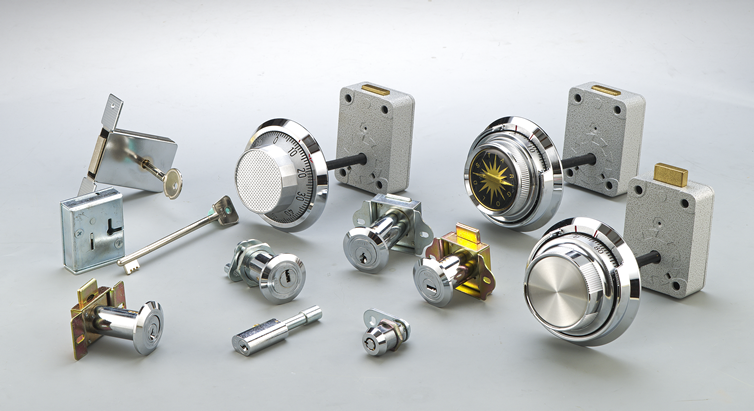 Business Philosophy
Integrity
Partnership with Customers
Quality First
Sustainable Business
Giving Back to Society
ISO Certificate
Scope: PROCESSING OF METAL PARTS, COMBINATION LOCK AND LOCK PRODUCTS
Certificate No: ARES/TW/I2212010Q
Certificate Issue Date: 2022-12-01
Registration Expiration Date: 2025-11-30